I was 17 when I was diagnosed with an episodic disability, it was also around this time that I discovered I had no place in the Halo Universe ... Wait hang on, I know what you're thinking "Dude, it's a made up world you were never there to begin with" and I guess to an extent you are correct but bear with me.
The Halo Universe is pretty expansive spanning several video game titles, books, animated series and movies. When you play Halo 3 you BECOME the Master Chief, when you read Fall of Reach you join John 117 as he transforms into a SPARTAN II. There isn't really a barrier between you the reader or player and the character, you quite literally explore the world looking through Master Chief's visor.
Seems easy to jump in and be the Chief right? Well if you turn to page 35 of the Halo Evolutions Volume 1 there's a list of "risks" that will rule you out of becoming an active duty SPARTAN II.
One of which is Ehlers-Danlos Syndrome.

"There's also considerable risk."
"What sort of risk?"
"There's a chance, a nontrivial one, that you could die during the augmentation. Even if you don't die, there's a strong risk of Parkinson's, Fletcher's syndrome, and Ehlers-Danlos syndrome, as well as potential problems with deformation or atrophy of the muscles and degenerative bone conditions."
Halo Evolutions Volume 1, Page 35
Before I get into the genetics and how it is absolutely 100% impossible to develop EDS as a side effect of
anything
and how the mere suggestion makes my blood boil ... I want to bypass that entire argument and direct your attention elsewhere. (it's better for both of our blood pressure this way, trust me).
What happened in Halo Evolutions Volume 1 (pg. 35) was that a line was drawn, a line which separated me from the Halo Universe a line that separated SPARTAN's ... and rejects.
While I struggled to come to terms with my diagnosis at the time I always thought I'd have games, I always thought I'd have the Chief and that my bad days could be remedied with hot water bottles for the pain and Halo. Suddenly the fantasy world I enjoyed didn't want me anymore. It wasn't a personal attack but it
felt
like one.
Aaaand that is why I can't really enjoy Halo anymore
... which sucks because I have a tonne of books and some action figures and all the old Xbox360 Halo games.
Yeah, it sounds overly dramatic and of course I can still enjoy a good story or game even Halo but throwing in a particularly specific disability just because the name sounds cool for the sake of spooking the reader is ... considerably insensitive don't you think? Especially when said disability is in no way related to the story or augmentations taking place. At least if it made logical sense I could shrug and say "
Well you aren't wrong there
." But it just
doesn't
and that frustrates me.
What happened in Halo was that I could no longer "be" Master Chief when I played. This one condition that caused a lot of struggles suddenly disabled me from
imagining
I could be a space marine because the Halo Universe effectively said that I wasn't allowed. Having a disability, episodic or otherwise introduces obstacles, yes, but most if not all disabled people simply learn how to make do with the abilities and resources available to them. Keep calm and carry on is the sort of attitude to adopt.
As I got older, came to terms with my range of ability and even managed to surpass myself in some areas, I couldn't shake off the trauma of what happened when I read that page and got booted from the Halo universe. As I got older ... I started thinking more about stuff and thinking differently. This year in particular disability and inclusion has been something seriously on my mind which brings me to my next worry ... Is there room for disabilities anywhere in todays society? Much less is there room for disabled astronauts and space marines?!
Even though the SPARTAN II rejects that
weren't
dead were somehow rehabilitated (please don't get me started on their rehabilitation ...) they are still the rejects, the "washed out" SPARTAN's. They are the ones who get left behind and forgive me for tearing up the Halo canon but goddammit disabled people can be heroes too.
Which brings me onto a character I absolute love in a franchise everyone loves to hate since the third instalment ...
Jeff "Joker" Moreau, Mass Effect 1, 2 & 3.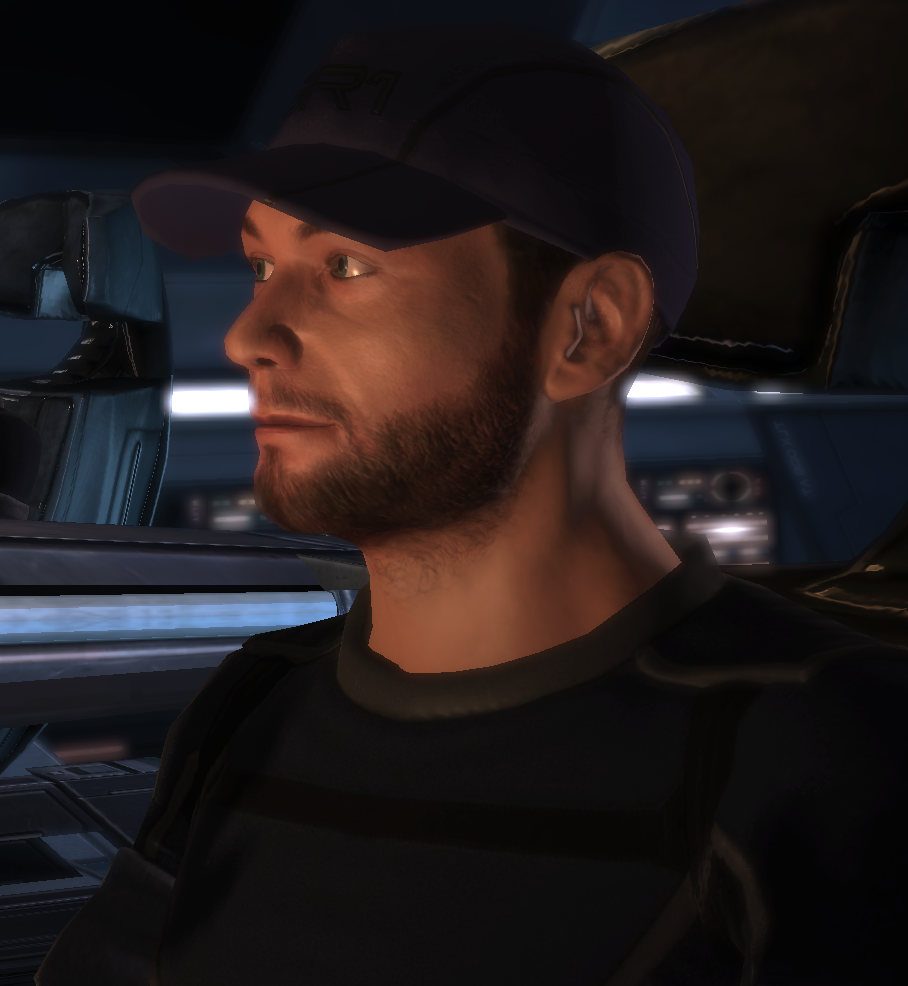 Joker is a legend, if you don't like him what the hell is wrong with you? This guy can jump a giant ship halfway across the galaxy and land on a target the size of a pinhead!!! (His own words). Did I forget to mention he has Osteogenesis Imperfecta otherwise known as brittle bone disease. Joker himself briefly outlines the nature of his disability, his bones are made of glass he regularly suffers breaks and fractures but ... this same guy who has some serious mobility issues is the guy who single handedly (until EDI shows up) manages to fly the Normandy through all sorts of hellscapes (and don't get me started on the part of ME3 where you get to PLAY AS JOKER and sneak through the Collector-infested Normandy).
I'm gonna stop fangirling about Joker here, but my point is that Joker is amazing because yeah, he has a disability but at no point does it prevent him from doing his job, there is nothing stopping him from being just as much a hero as Commander Shepard. Joker restored some of my faith in sci-fi ... we need more characters like him stat!!!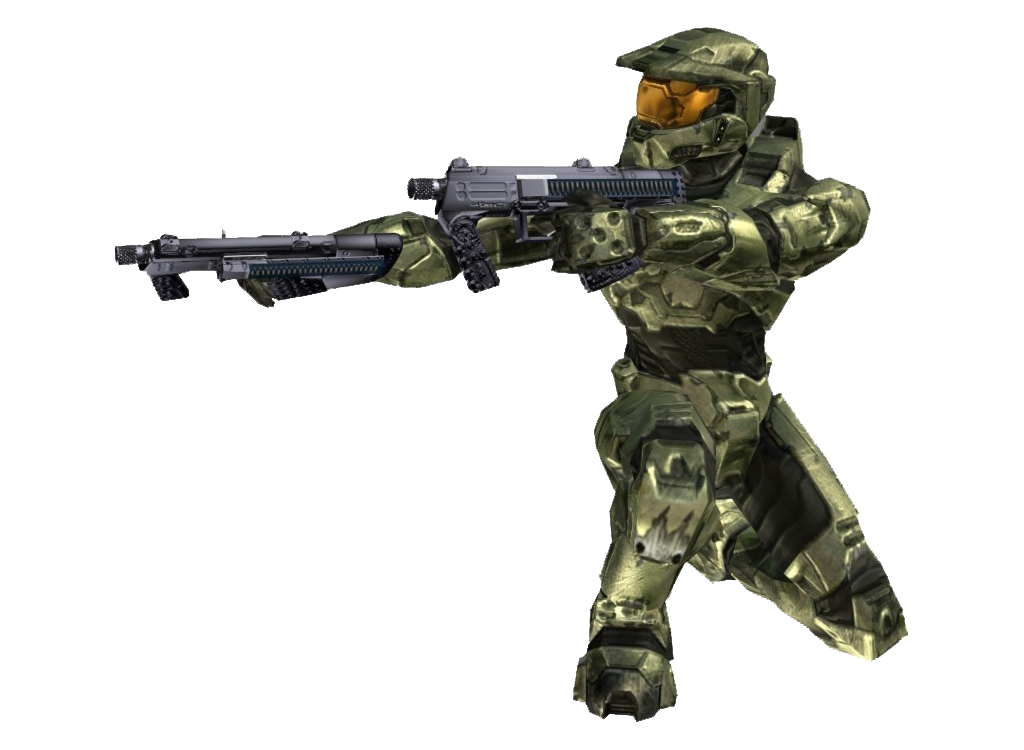 I could go on all day to be honest but this is pretty long as it is. I do love the Halo Universe, really, I do. I adored the books and the lore and watching Chief progress as more and more games came out, I have more Halo books than I'd care to admit about philosophy, art, and of course the novels but one page, one line was all it took for me to feel like an outside observer rather than someone who deserved to be a part of the story or the universe. The more media I consume, the more I think about who is missing from the story, who is not only "absent" but actively being pushed out?
The Mass Effect trilogy, whether you liked the ending or not (the ending is SO much better if you study the Reaper Indoctrination Theory btw) had something I've yet to see fully explored in a similar fashion in almost every other sci-fi universe I've encountered.
Mass Effect covered issues of race (mostly alien races but I digress), class issues and identity (Quarian's and the Geth for example), sexuality and as I've already outlined, included a fully fledged hero who happens to be disabled. It isn't that hard to create a disabled character, just look at Joker, if you removed his Osteogenesis Imperfecta, he's still essentially the same character, but when you include his disability you speak to a child who is disabled. If more franchises did this it would transform a character from someone admirable for a disabled person into someone who is admirable AND relatable and there's honestly nothing that I can compare that feeling to.
So ... Yes ... There is room for disabilities in space, more than enough room in fact and all it takes a developer is to give that character a name and a space suit.